Here are some photos and a video of the arrival of Tian Tian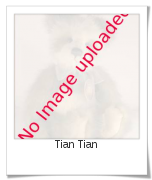 Tian Tian 266 1974-- 1989-Apr- Male MIANYANG TIANQUAN and Yang Guang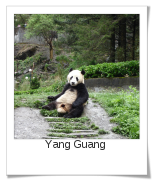 Yang Guang Yang Guang 564 2003-Aug-14 Male EDINBURGH WOLONG Quan Quan - #414 at Edinburgh Zoo.
Yes we were there and cheered as they arrived and were quickly whisked inside the zoo.
I'm really looking forward to actually being able to see them in person on the 16th December 2012.